The Matchless collection of trophies is by far the largest and most important in connection with motorcycling. Proof that for years, Matchless has been the leading motorcycle in every class of competition.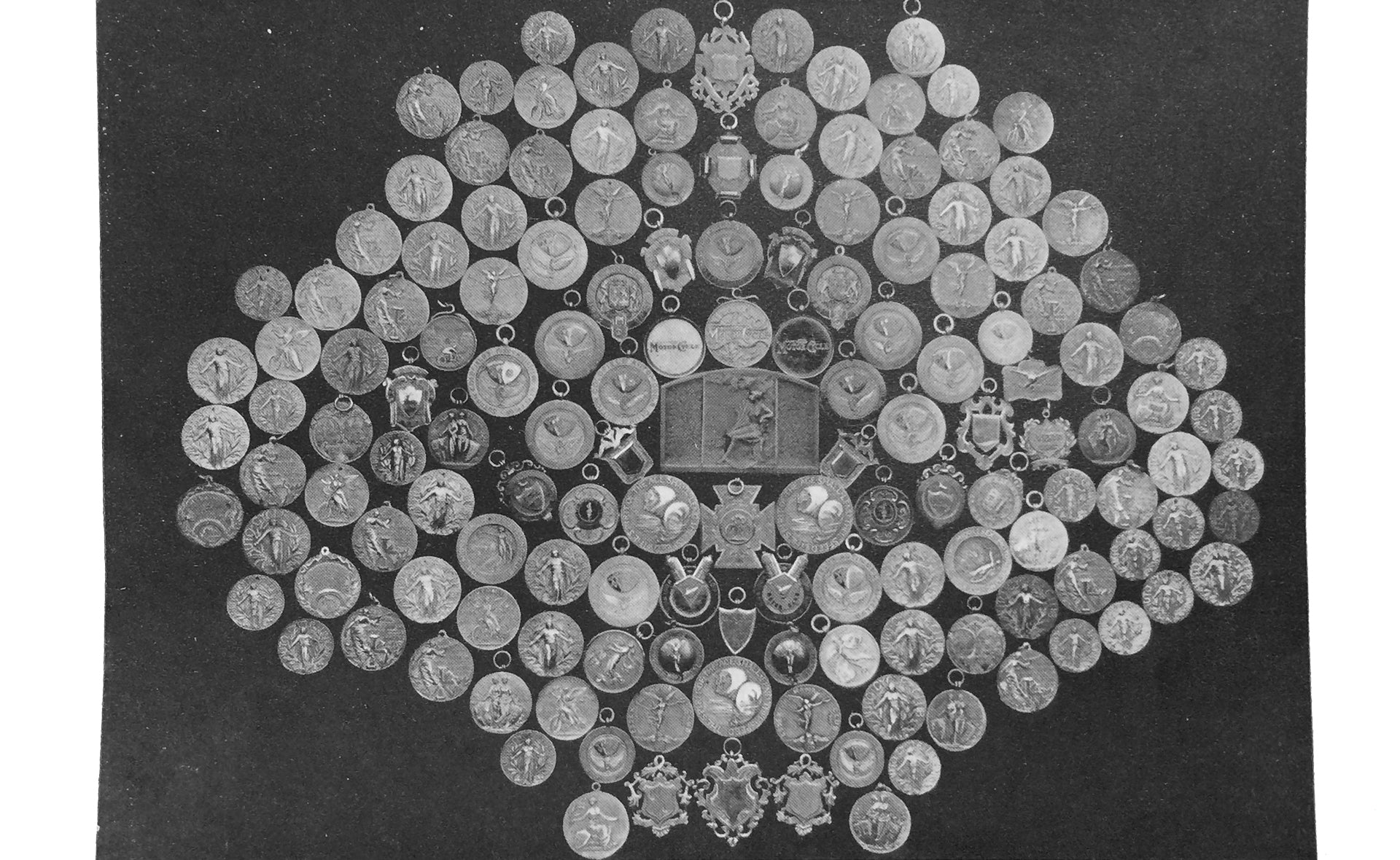 The above represents a selection of Gold, Silver, and other Medals won on "Matchless" Motor-cycles by Messrs. J. Tassel, R. E. Guest, H. V. Colver and C. R. Collier. Ever since Motor-cycle sport commenced, the "Matchelss" has Always been one of the principal prize winners. Several hundred Gold and Silver Medals have been secured by amateurs and experts, and every competition of any importance adds to the number.
The above represents a selection of Gold and Silver Trophies at present held by the "Matchless". There is scarcely a trophy known in Motor-cycle sport that has not been won on a "Matchless". The most important of these are:
TOURIST TROPHY - 3 Times
INTERNATIONAL TRIAL - Twice
DU CROS CHALLENGE TROPHY - 7 Times
"AUTO-CAR" CHALLENGE TROPHY - 5 Times
"MOTOR CAR JOURNAL" CHALLENGE TROPHY - 5 Times
HARRY SMITH GOLD CUP - 3 Times
A.C.U. 6 DAYS' TRIAL - 5 Year in succession.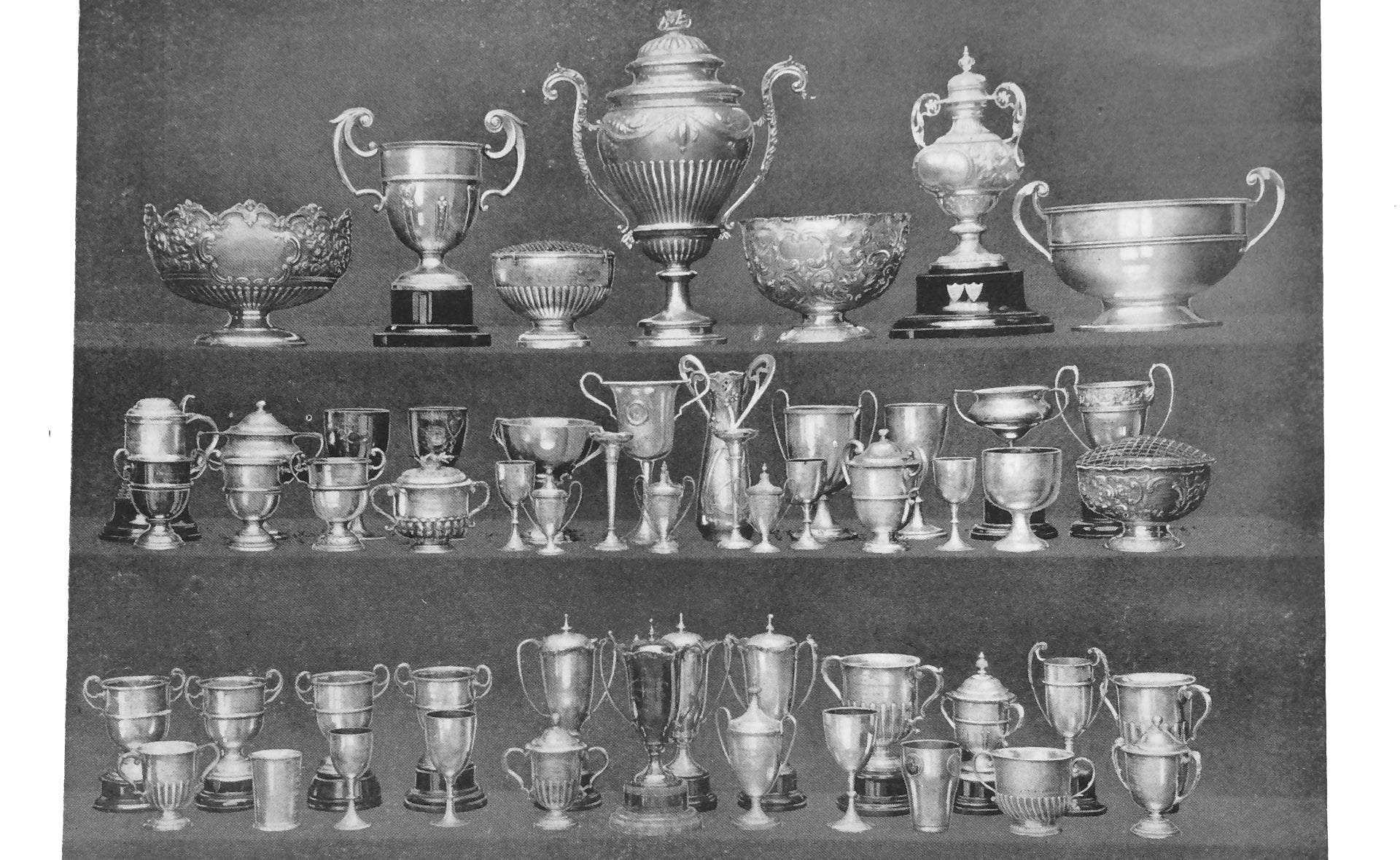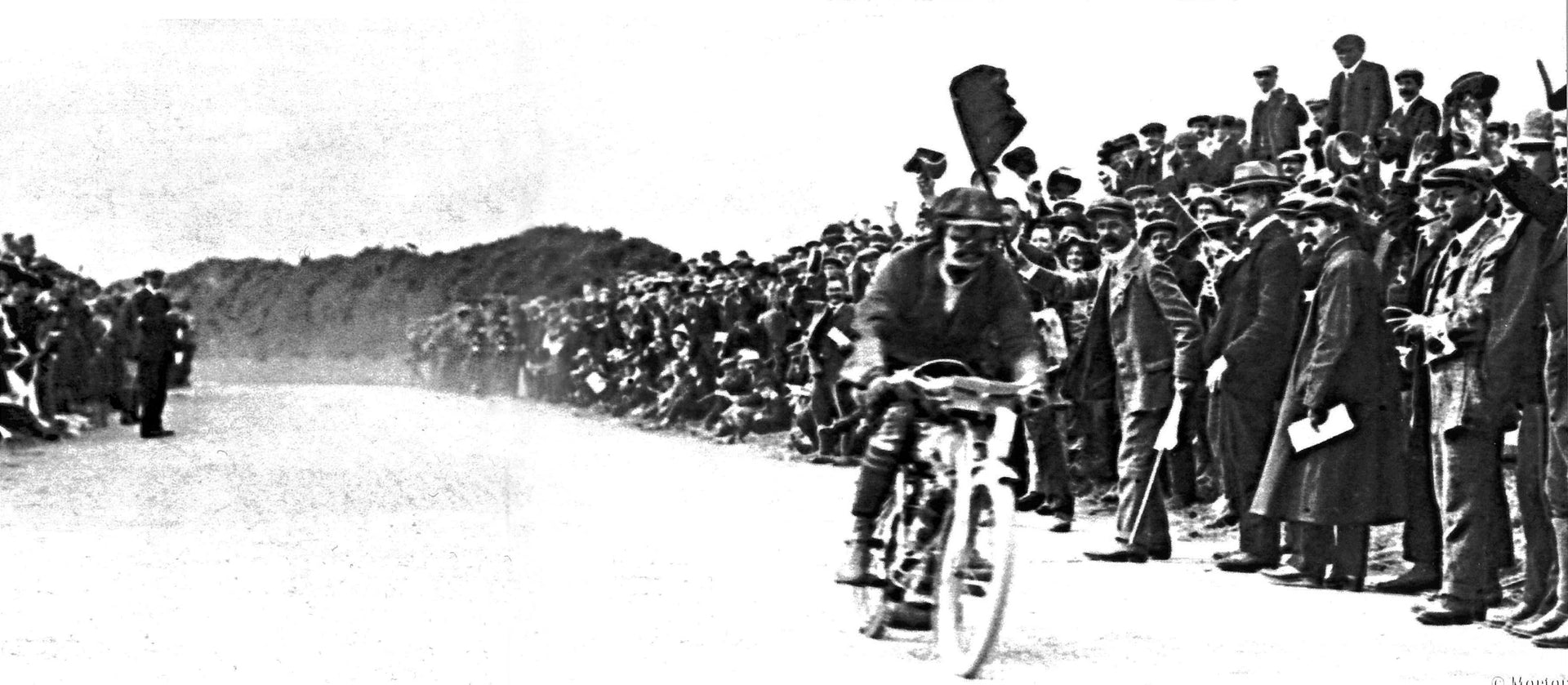 1907
Charles Collier winner of the first edition of the Tourist Trophy
1907
The stamp for the victory of Charles Collier in the Tourist Trophy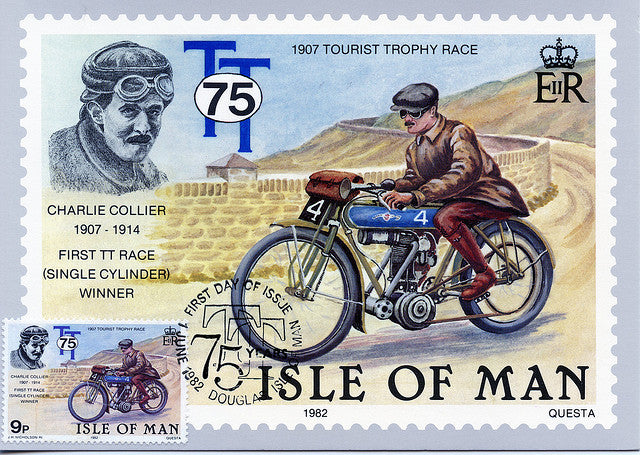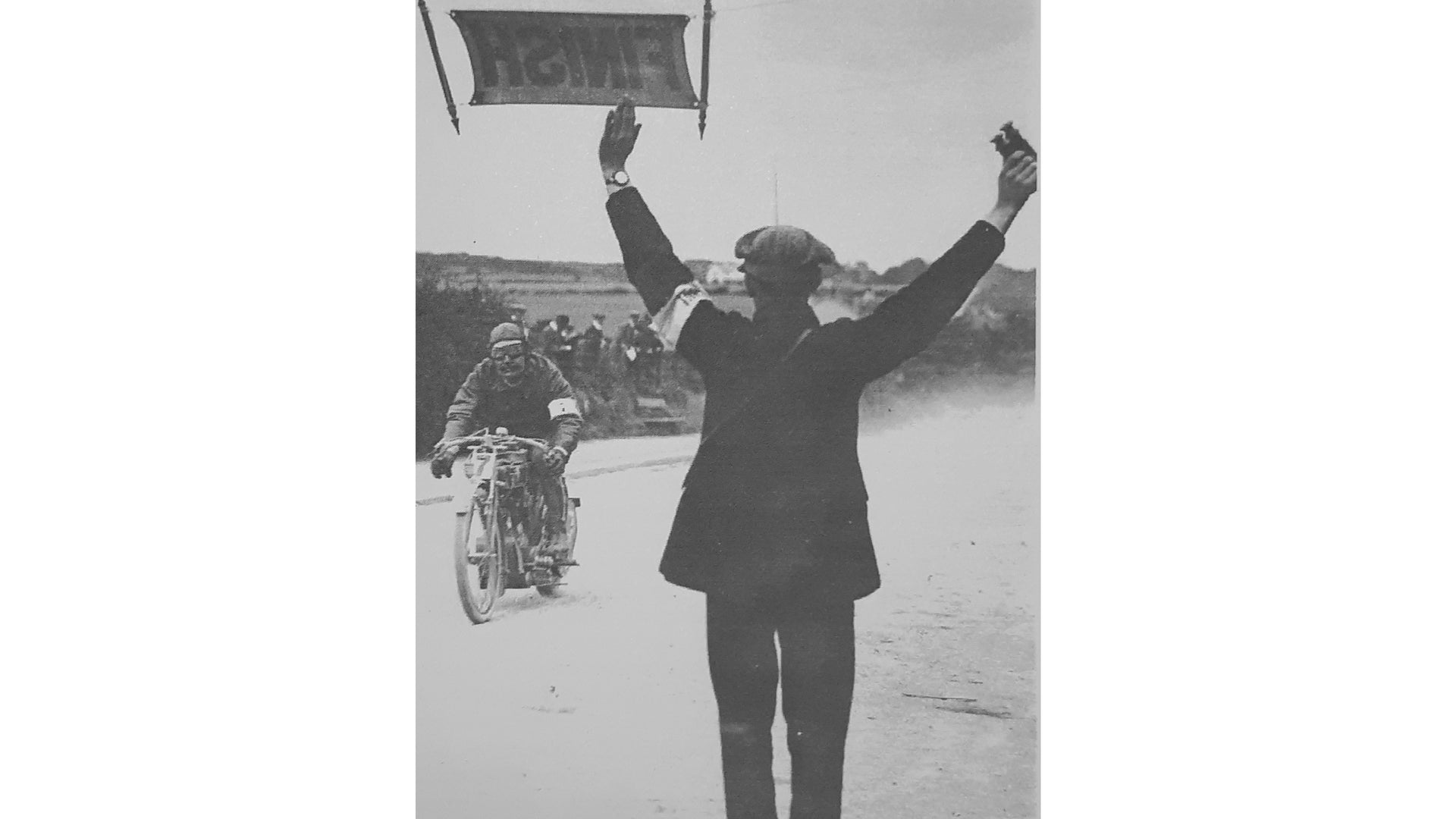 1909
Harry wins his first TT
1912
Not correct for the Isle of Man TT (where they came third and fourth in 1912), but the humor of the monotonous regularity of the success of the two Brothers was not lost to this unknown caricaturist.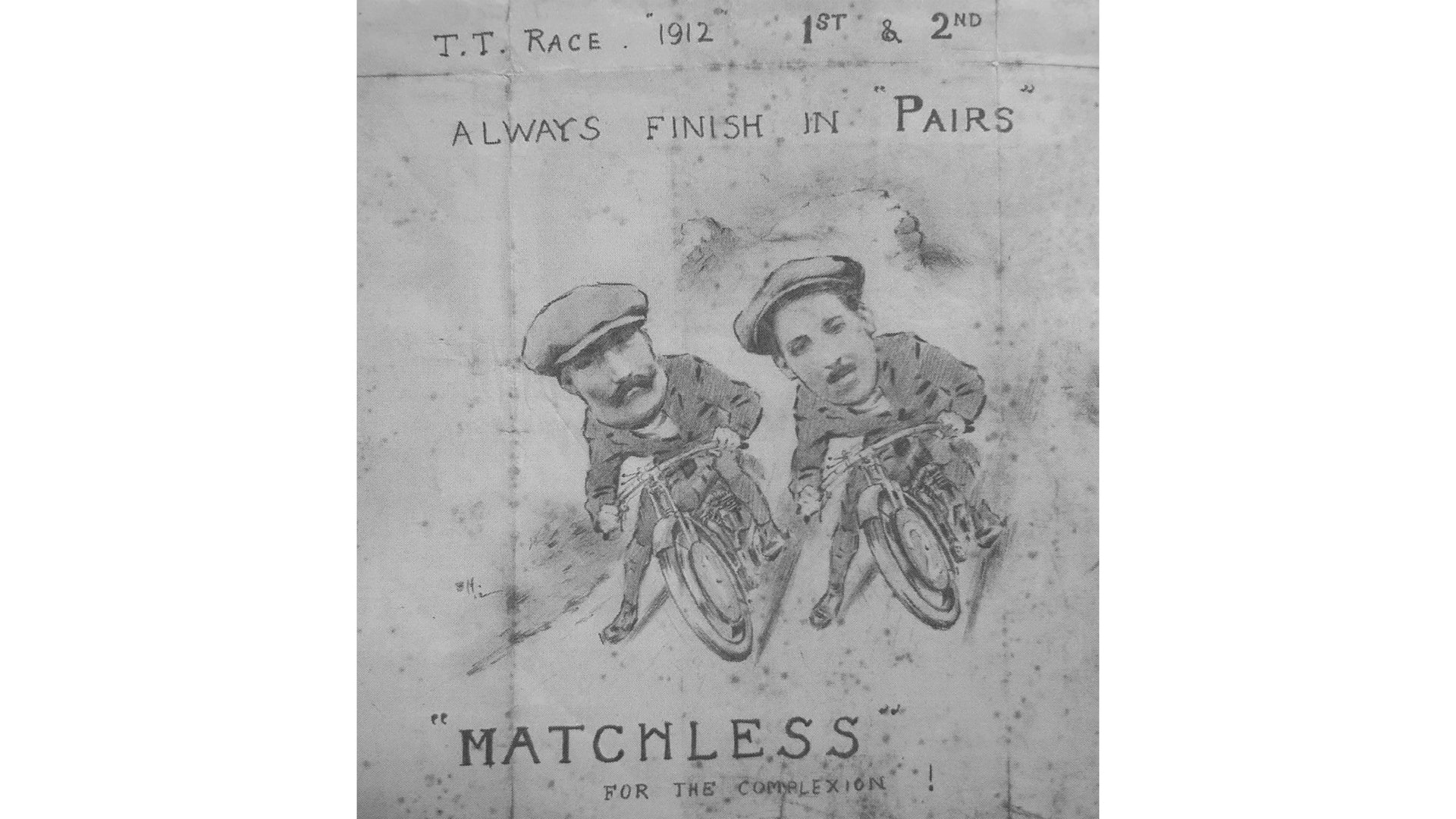 Matchless also increased its know-how of off-road clothing used in motorcycle races by testing with iconic Motorcross and Enduro rider Malcolm Smith. He won his first race in 1967 on a Matchless G80 and bacame a star rider after the victories in many races.
Malcolm Smith
Osborne Quilted Blouson Man
Discover the Osborne Quilted Blouson in Matchless Leather.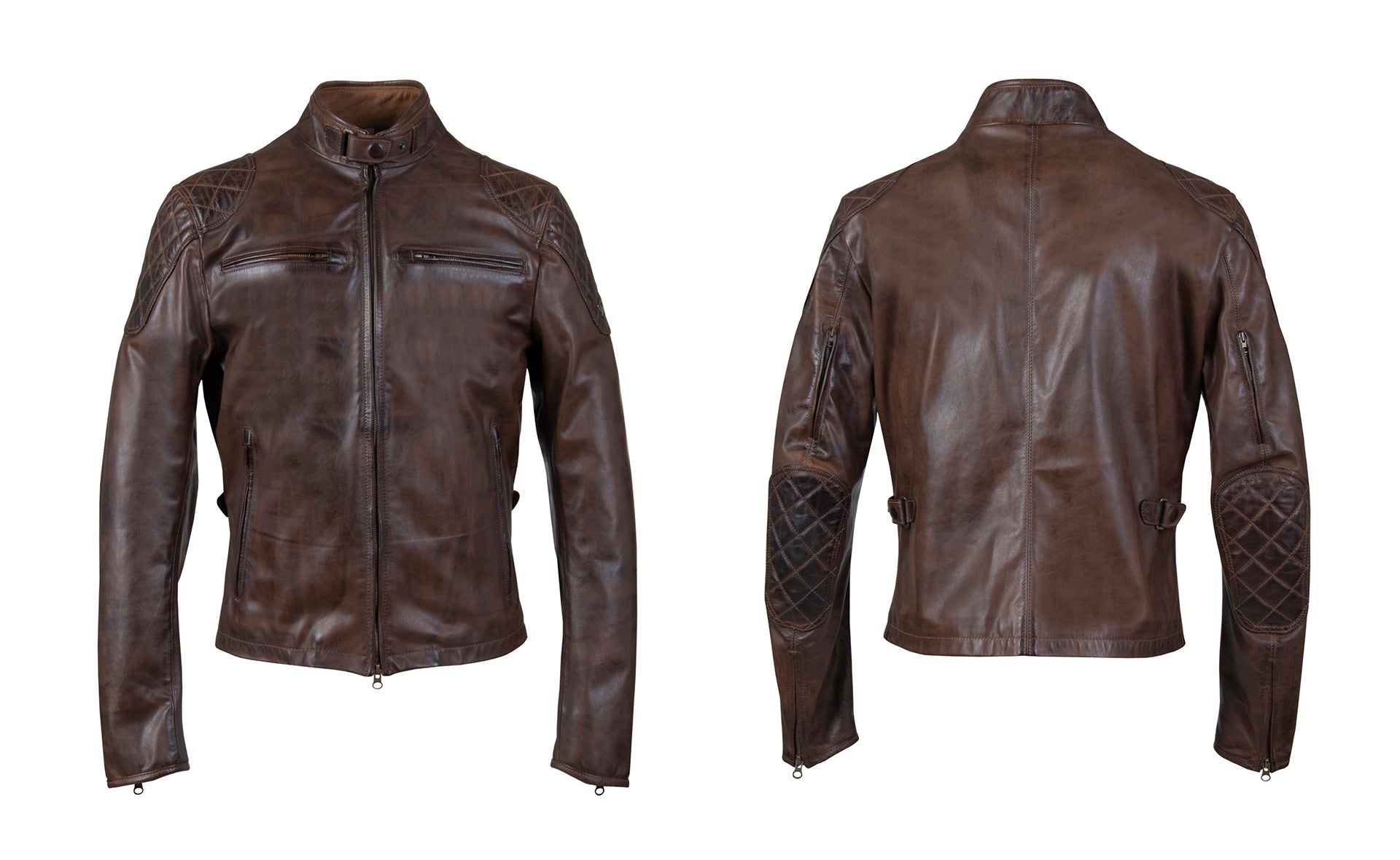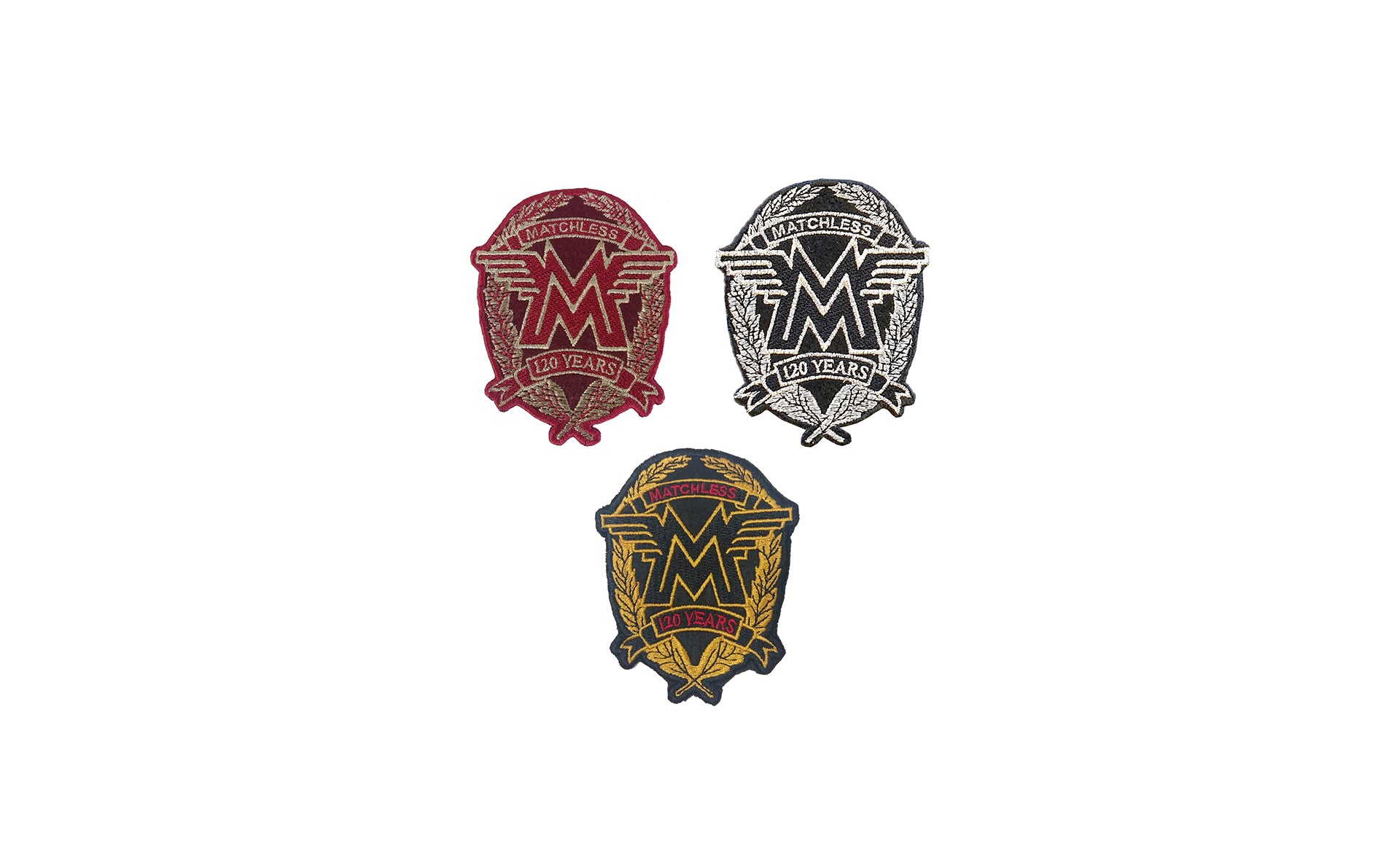 120 Years Patches Set
Discover the 120 Years Patches Set to customize your Jackets.