1970s
THE AGE OF RIBELLION
Marlon Brando was passionate and owned a Matchless 600cc Scrambler just prepared for him. Marlon turned even the "M" on the tank as a sign of independence and rebellion. James Dean raced on the "Dirt Track" with the great rider John McLaughlin.
Marlon Brando on his Matchless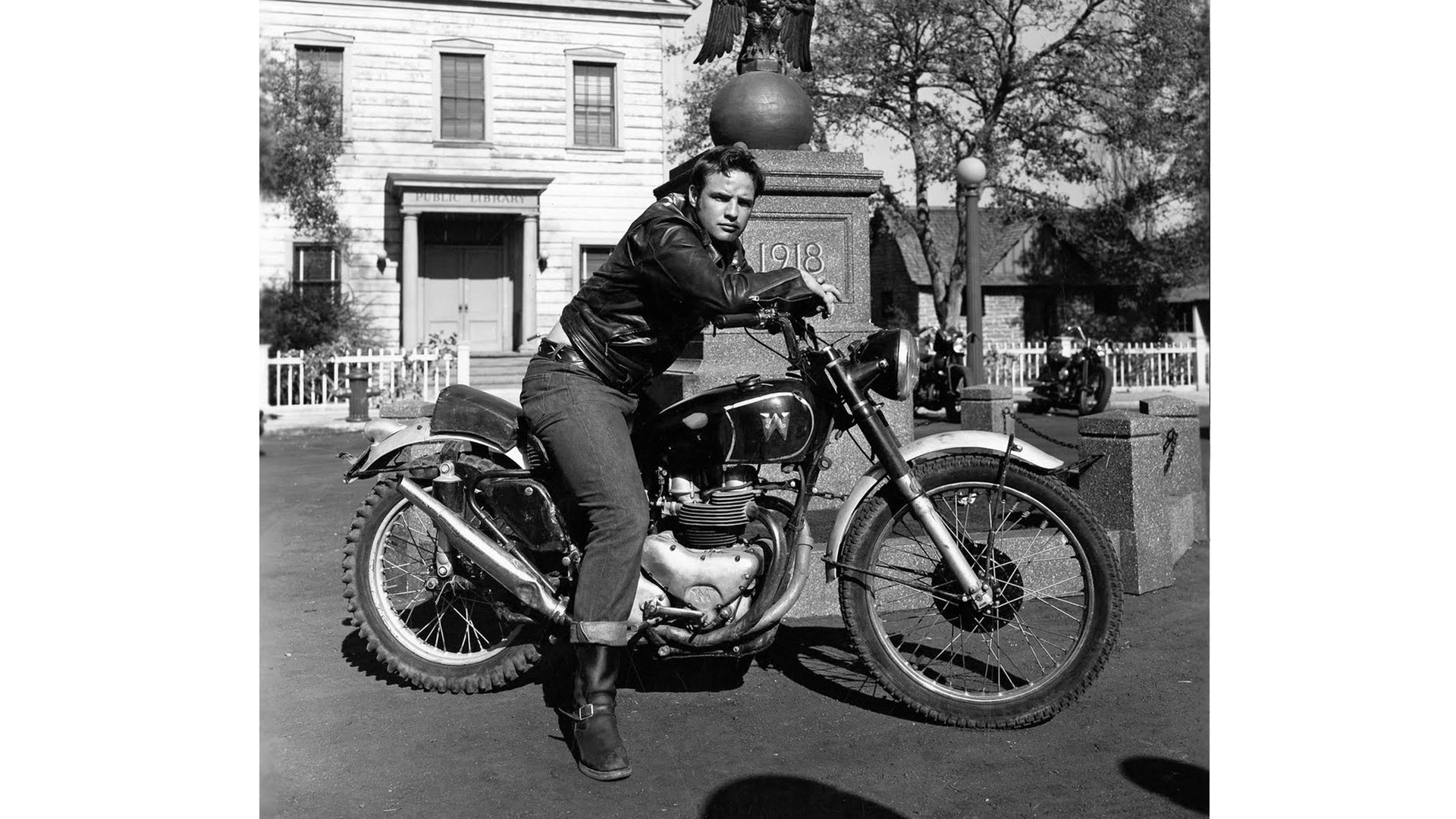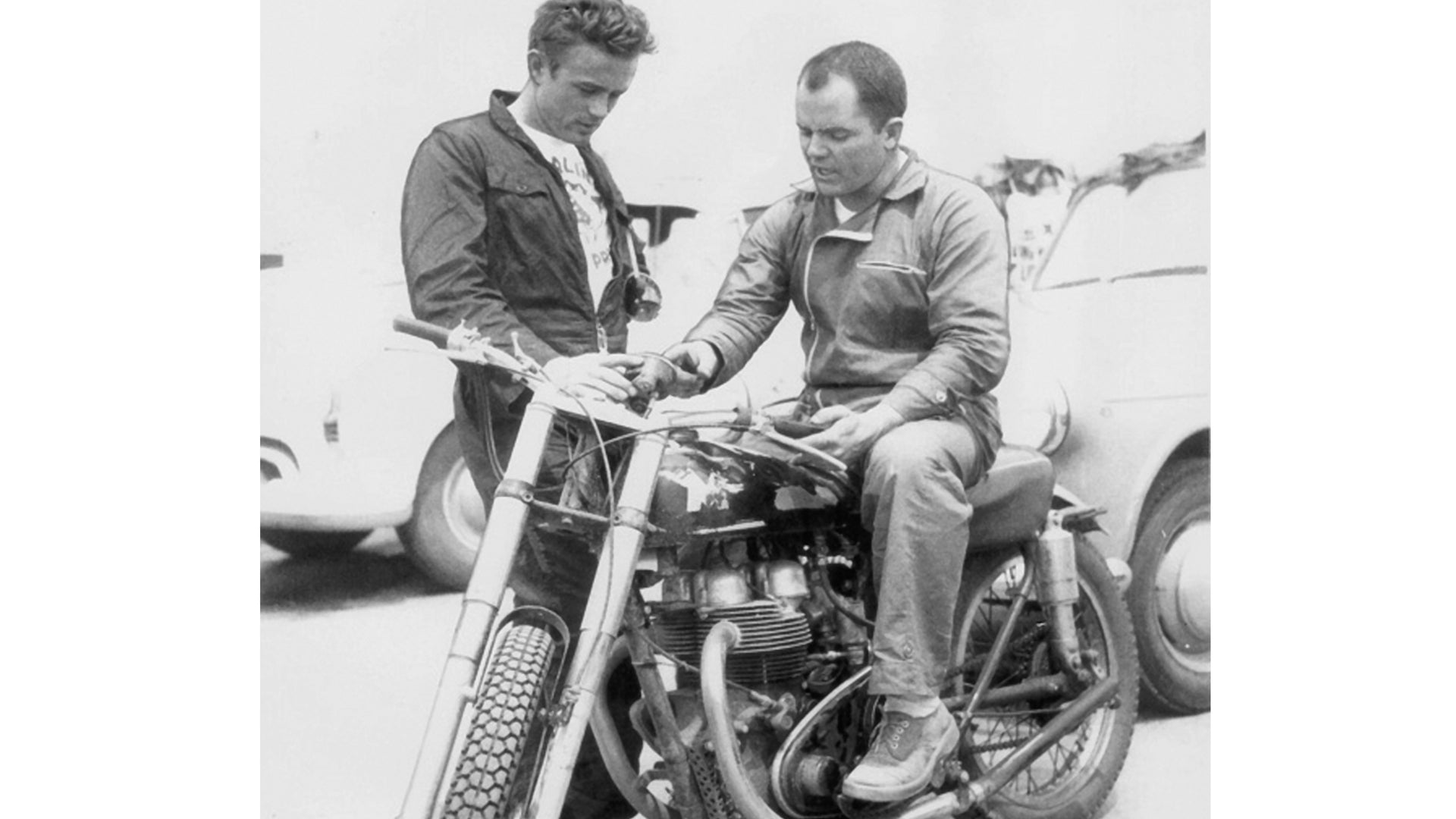 James Dean, the great rider John McLaughlin and a superfast Matchless
In the 1960s Matchless meant real luxury in movement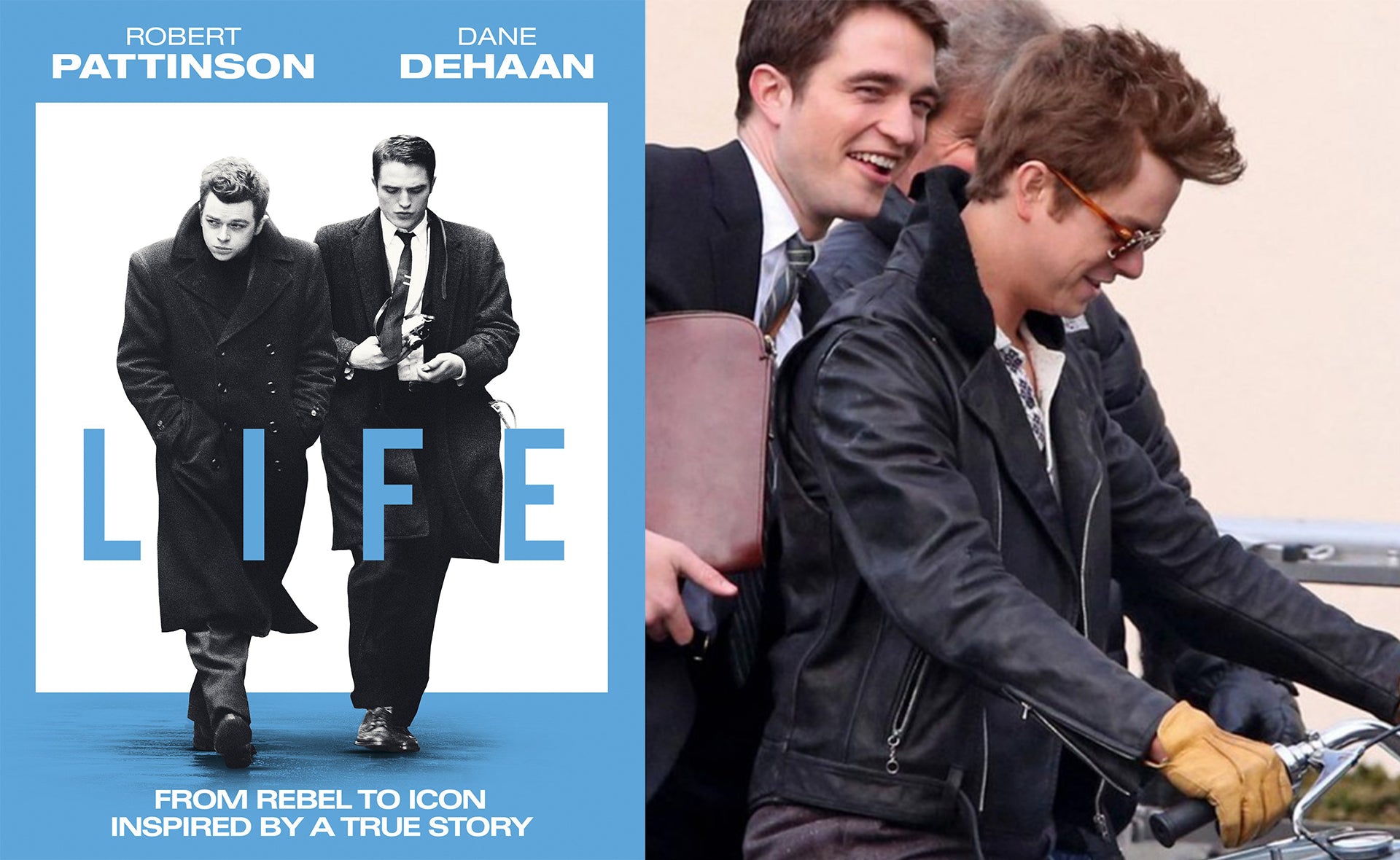 2015
See the Matchless Dean Blouson, made for the movie "Life" and wore by Dane Dehaan.
Dean Blouson Man
Discover the Dean Blouson Man in nappa leather.